The sparkling movement of the water's surface, and beneath it...
波光粼粼的水面
A deep design in which water patterns overlap each other in shades.
This work was manufactured using recycled glass and took two years to complete.
This series is a return to the origin of Ryukyu Glass, which is rooted in the use of recycled glass.
描繪水波光影澄澄閃動的作品。
作品採用再生玻璃為素材,為回歸初心到琉球玻璃的系列之一,經過兩年多的開發與設計終於實現完成。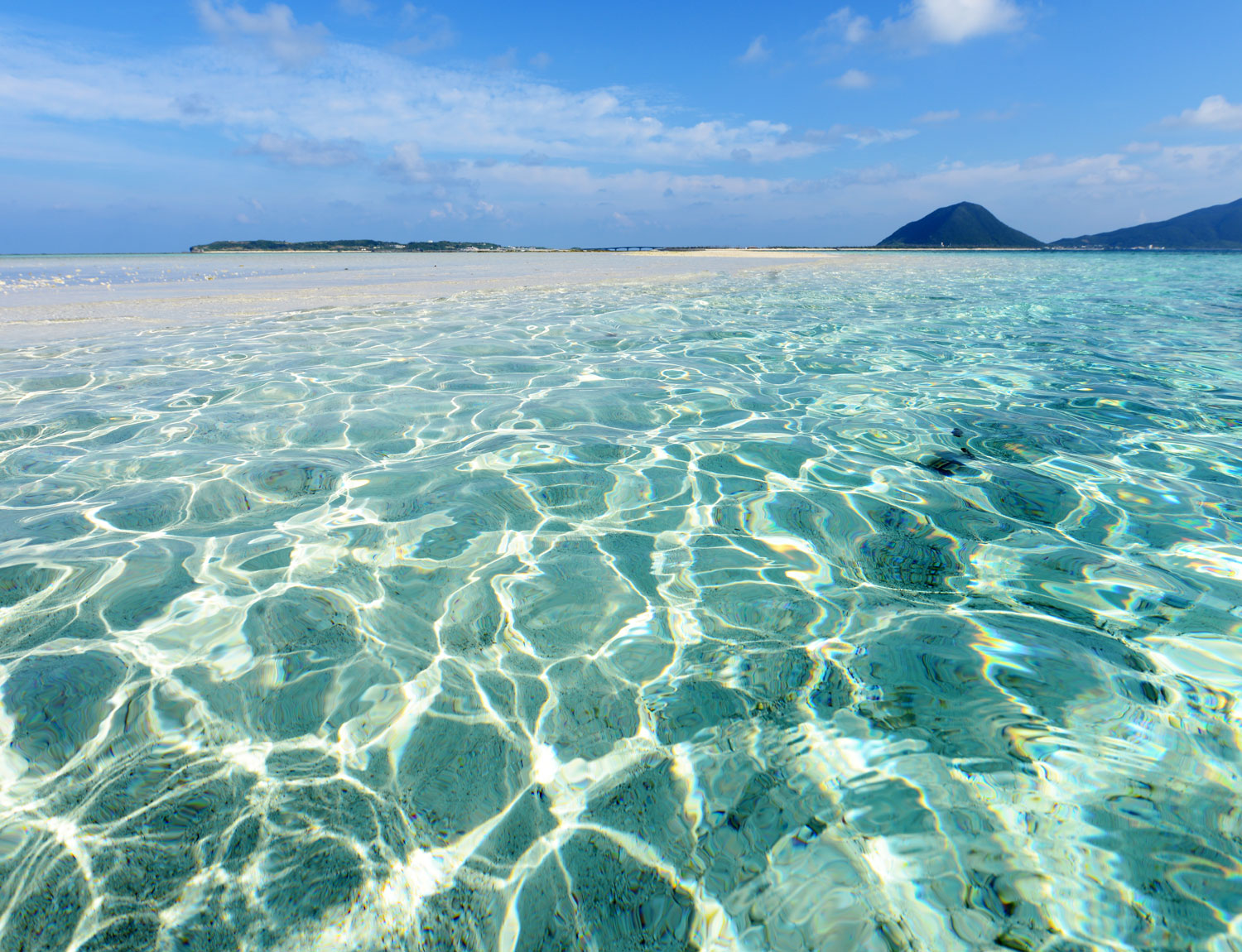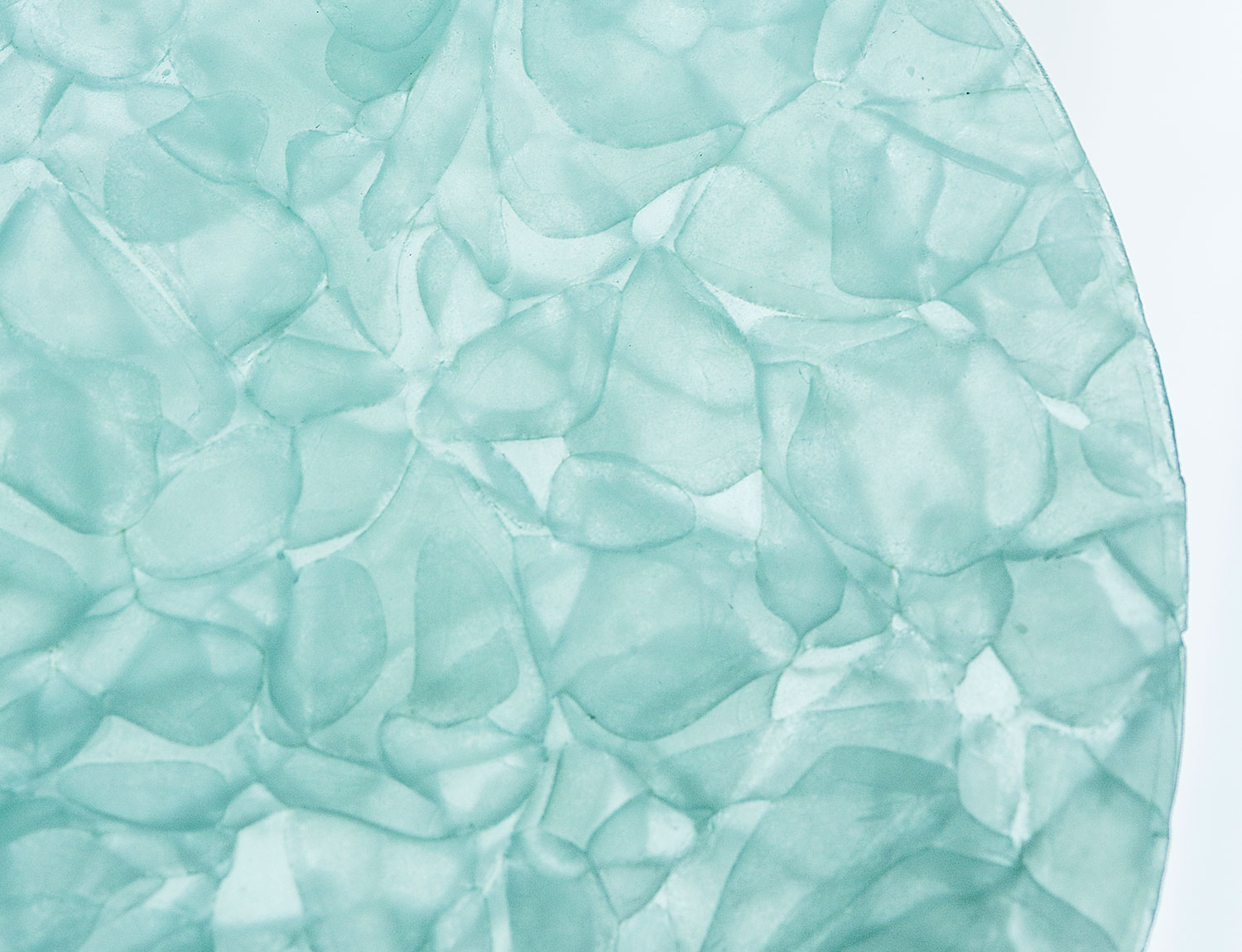 Hold it up to the light to witness its beauty.
乘著光,感受水的波動與搖晃。