The story of a green pigeon living in the Okinawan forest.
森林中的青鳥物語
One day, a green pigeon flew into our studio from the Yanbaru forest.
It was an extremely rare white-bellied green pigeon, which you are considered lucky if you encounter.
May these green pigeons, reflecting the nature of Okinawa, bring light and happiness to your window.
某日,一隻青綠色鴿子飛到了工房裡,那是棲息在山原森林裡的琉球青鴿。
據說在城市中能遇見它的機會非常稀少,因此能夠巧遇是非常幸運的一件事。
希望把這份來自大自然的幸運,傳遞給更多人。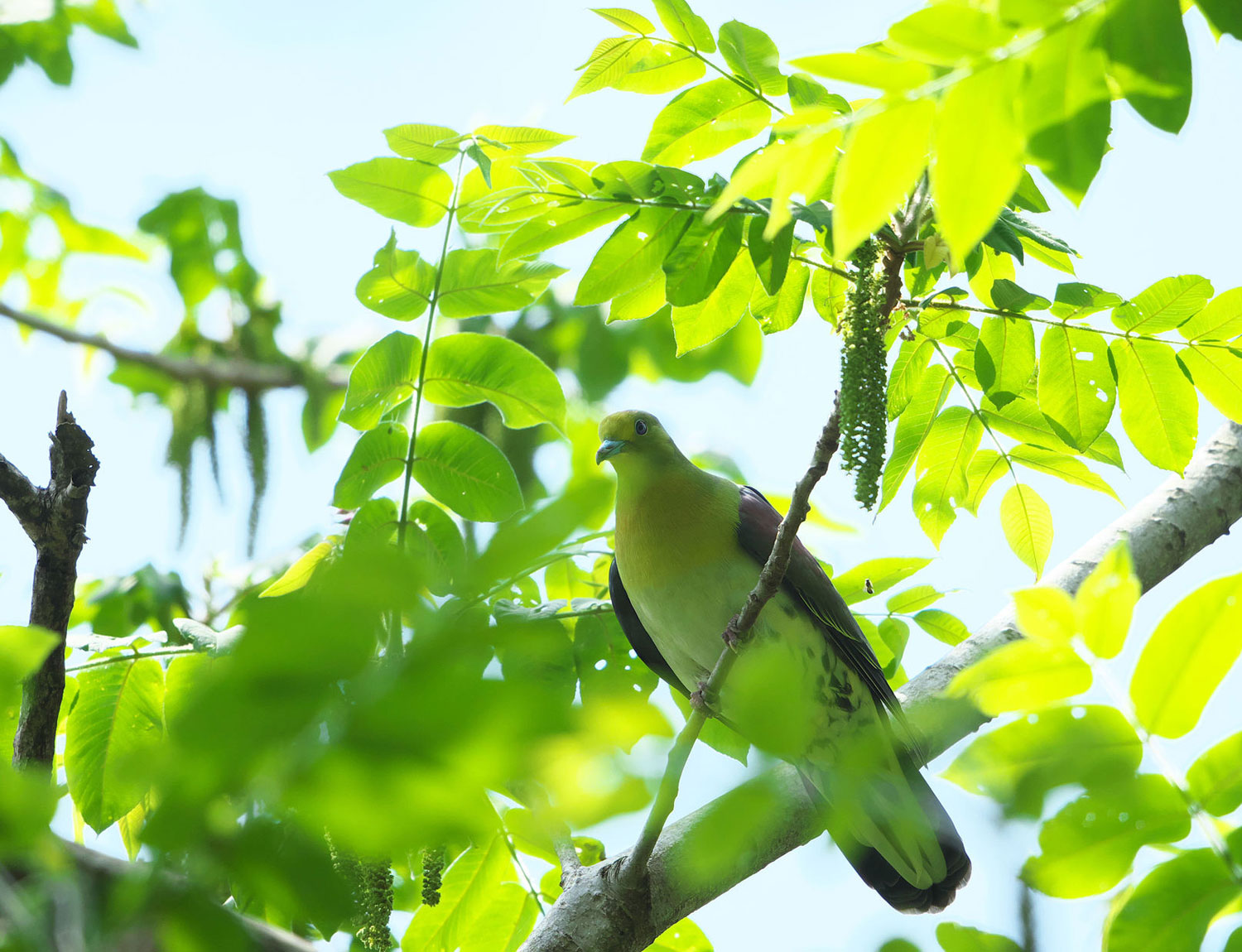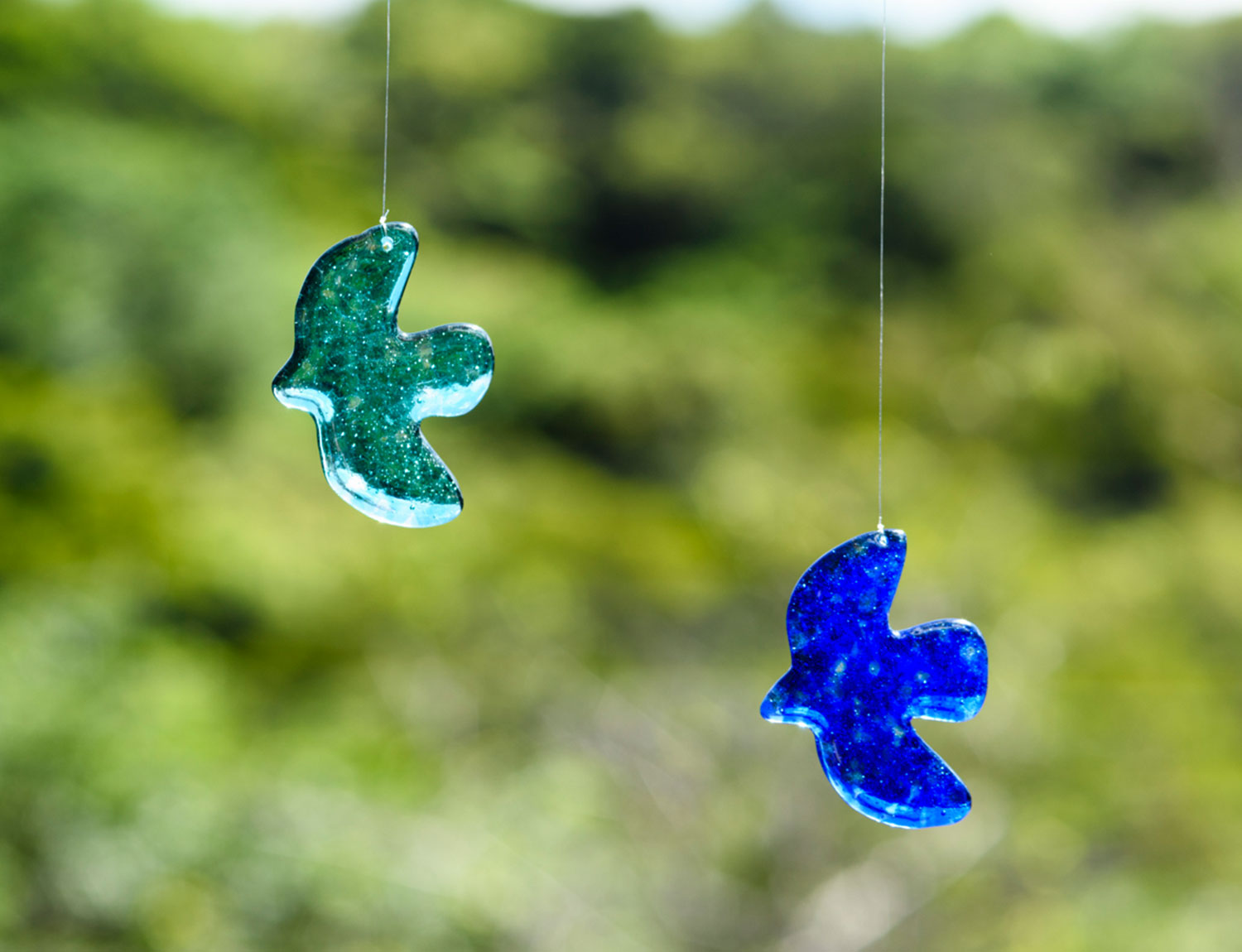 Deep blue is the color of the clear ocean. Light blue is the color of the clear sky. Green is the color of the Yanbaru forest that surrounds the workshop.
清澈湛藍的海藍色。晴朗萬里的天藍色。山原森林的翠綠色。